Sally Cooper Music & CDs
Information & links to buy Sallys' 5 cd releases at Itunes.
Click on the titles below to Preview Samples from the cd:
Figure Eight Motions Free sample

Previous CD Releases

Featuring Sallys' soaring and emotive vocals and a unique hybrid blend of Jazz, Folk, Gospel, Electronica, and New age.
Contributing International musicians are Phillip Stone and Gus Fenwick from Australia.
Also Chicago based Jazz pianist Dan Murphy, Rock Wilk (Samah productions, NYC,)
Mark Skipper, (Damien Project Filmworks, USA), Stuart Elliott from UK,
The Wimhursts machine from Italy and and Japanese artist Cari.
Fronted by Australian vocalist Sally Cooper, Antipodean folk, Jazz and Blues
Recorded in Eumundi, QLD, Australia 2006 at Electric Bedland Studios by
"The Sally Cooper Band." Self produced. The band features Sally Cooper on vocals,
Phillip Stone on Guitar, Kerry Jacobsen from the rock group "Dragon" on drums,
Gus Fenwick on bass, and Ross Nixon on keyboards.
Additional vocals on "Dreaming Out loud" by Barry Charles.
Reviews:
Paul Carosi: Musical director of artistlaunch.com re Sallys' recording of
"God Bless the child thats got his own" from "Perfect Universe" released September 2006:
"God Bless that child Sally Cooper!
Sally gives a marvelous performance showing the great range,
depth, power, and emotion in her voice. The band and the arrangement are great.
It's her best recording to date. It's a new jazz classic. I'm on my 5th listen today. I'm hooked
God Bless Sally"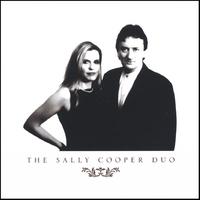 Click here to preview and buy songs from Itunes

This cd documents the diversity and talents of the Australian, internationally
touring Vocal/Guitar duo: "The Sally Cooper Duo". Featuring Sally Cooper on Vocals
and Phillip Stone on guitar. Live and studio recordings with 2 instrumental pieces.
Originally created on demand and sold at performances for audiences who

have appreciated the duo.
The music styles encompassed in this
cd include Folk, Gospel, Blues, New Age and Jazz.
Click here to preview and buy songs from Itunes

The "Indies Volume 1" Features an exotic assortment of Sallys' original songs
and studio remixes. 17 songs on one cd that have
been hugely popular on the internet. This cd also features some of her
internet collaborations with artists across the globe,
a Cross section of Pop/Lounge /Alternative and electronic styles.
Click here to preview and buy songs from Itunes

Sally Coopers' debut EP, featuring 4 of her
original songs, smooth and sultry R&B vocals
supported by a lush arrangements and a fully acoustic backing band,
produced by Richard Melick of Joe Bonamassa fame.
With Sally Cooper on vocals, Richard Melick on keys, Rex Goh on guitar,
Tony Azzopardi on percussion, Victor Rounds on bass and Chad Wackerman on drums.